5 Technologies That Make Green Living Easy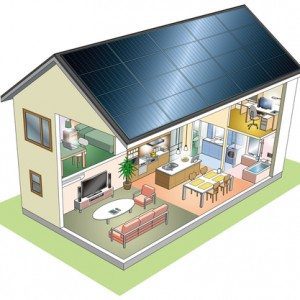 Who doesn't want to contribute to a clean planet? Since the "Save the Planet" phase decades ago, the idea has morphed into a solid part of our global way of life. Solar panels on someone's roof aren't a novelty anymore; they have become everyday sightings.
Why Green Living?
So, are we really pulling off this "green living" thing? With the help of the solar panel industry, which is constantly innovating and improving, pulling energy from the sun to power our homes is not only possible but is becoming more commonplace and affordable. The average household in the United States uses around 901 kilowatt hours of electricity per month, according to the
US Energy Information Administration
. We also use an average of about 400 gallons of water a day, some of it heated. If your home functions from a green point of view, installing at least some of the current technologies can make life so much easier.
Green Technology for the Home
Technology is a beautiful thing. Whether you're into green living 1000 percent or you just want to dabble a bit here and there, there's an
array of technological devices available
to help you make your home more eco-friendly.
Solar Panel Array. Today's solar panels aren't the monstrosities that haunted our rooftops in the 1970s. Modern solar panels are efficient and compact and can fit seamlessly into your home's aesthetic.
Solar Hot Water Heater. A conventional water heater uses natural gas or electricity to heat the water for your morning shower. If you're pulling power off the grid, that's money down the drain. A solar hot water heater can use energy collected from your solar panels to heat the water you need.
Rain Barrels. Whether you're growing flowers for decoration or food for the family table, you're not growing much without watering. For outdoor water use, a rain barrel or two makes for a fantastic irrigation system that doesn't cost you to refill.
Backyard Wind Turbine. If you live in an area where wind turbines are feasible, having one in your backyard can supplement your solar panels as your home's energy source.
Programmable Thermostat. Not only are programmable thermostats economically a good idea, they can make controlling your home's internal temperature a stress-free affair. You can set it to control your home's HVAC to the settings your family prefers. This can stretch your solar energy even further.
Technology is a beautiful thing, and a useful tool around the house. The sun's going to shine on your home anyway; make the most of it with an
array of solar panels
to power your home. The post
5 Technologies That Make Green Living Easy
appeared first on
Golden Solar
.