How Golden Solar Is Taking Customers Into A New Era
Unless you have been living under a rock, it is unlikely that you have heard all the debate the subject of renewable energy has sparked.  So, what is renewable energy? Renewable energy is energy that comes from resources which are naturally replenished such as sunlight, wind, rain, tides, waves and geothermal heat. It replaces conventional fuels in four areas: electricity generation, hot water/space heating, motor fuels and rural energy services.   While there are many forms of renewable energy, the most promising of them all is solar energy. The use of solar energy has many benefits on the environment and the health of individuals. It results in the drastic reduction of global warming emissions into the atmosphere and also decreases health risks such as cancer, breathing problems, neurological damage and heart attacks. Using renewable energy in place of fossil fuels has been shown to reduce premature mortality and lost workdays and decrease overall healthcare costs as well. Government Administration has made the largest investment in clean energy in American history. Several initiatives have been launched to advance clean energy deployment and awareness. Solar electricity generation has increased more than ten-fold since President Obama took office. The government is investing in the energy of the future instead of continuing subsidies to oil companies with the new renewable energy Production Tax Credit. Businesses often take the lead of the government, such as renewable power; especially solar power. American is now home to the two largest solar plants in the world. Currently, companies specializing in technology, healthcare and consumer products are attempting to purchase huge amounts of renewable energy from newly constructed plants as they are all big consumers of power. These companies aren't utilizing solar panels or buying carbon offsets. Instead they are attempting to bring new infrastructure that will replace coal entirely.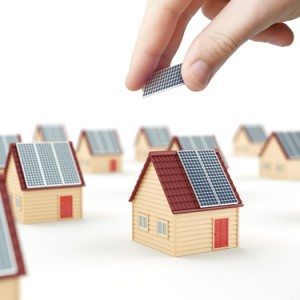 Golden Solar is a firm believer in the advancement of renewable energy. Their photovoltaics are environmentally friendly and offer a wonderful solution to growing energy demands. Installers have extensive electrical experience and solar expertise, building an outstanding reputation for their locally owned company that offers experience and quality. Benefits homeowners are gaining by installing Golden Solar's photovoltaics are many. They produce their own power and also add value to their property. Pollution and emissions of CO2 are reduced. The system not only saves them money but is clean, quiet and maintenance free. Previous customers of Golden Solar comment positively overall, from office staff to installers. Customers report it is obvious that their employees are knowledgeable, have job satisfaction and excellent customer service. Some say they researched several companies and Golden Solar was by far the best option and they don't regret their decision. Others comment that the professional workmanship that was provided was even more than they had expected. It is predicted that by the year 2050 as renewable energy is more widely utilized, we will see a decrease in global warming emissions by up to 80%. As we approach a more advanced and environmentally friendly future in renewable energy, many of us should be thinking about what we can do to take our part in this transformation. Whether you live near
Golden Solar
or not, their website contains a wealth of information and makes you aware of what you should expect in a company.
Golden Solar
 is a locally owned company in Colorado that offers quality installation of solar panel systems  in homes.