Community Solar Power Is Here, But Is It Here To Stay?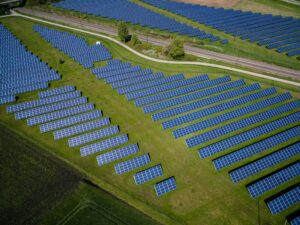 Recently, Minnesota residents participated in a community solar project. During the initial phase of development experts only expected this project to produce  around 100 megawatts of power but to their surprise the project received quadruple the amount.    Shared solar power is a promising field but, up until now there are very few states that have formulated the right policies to fuel its growth. There are three things that can be done to rectify the situation. First of all, new policies are needed to encourage customers to invest in the renewable energy field. People who participate in such programs need to be given tangible benefits and the policies affecting these programs need to allow for more diverse contract models to suit the individual preferences of customers. Last but not least, the policies should not undermine existing policies; rather, they should add to the existing policies. Secondly, it is important for virtual net metering to be made available as this allows individual residences and businesses to get credit for the electricity generated by their panels, even if the panels are located elsewhere. The right kind of virtual net metering will help in connecting customers and give them the benefits of using off-site solar power. At present, there are only eleven states in the US that offer this particular facility. New Jersey, which is considered to be a solar friendly state, still does not have the right kind of legislation. However, when states do legislate for virtual net metering they will get a windfall in the form of greater growth. Thirdly, to enable greater community shared solar programs it is still necessary to expand the use of solar power to every consumer of energy. Many states still restrict their consumers from taking part in community solar projects. Maryland is an example of such states as it only allows certain consumers like farms and non-profit organizations as well as municipal governments to participate in community solar programs. The result is that these stats are limiting access to solar power, and those who need such power the most are the worst affected. The bottom line is that 
the solar industry
 has created a lot more jobs in the recent past than other industries like the oil and gas pipeline as well as drilling industries. The success of existing solar programs need to be built up on so that more Americans are able to not only invest in this new and clean energy but they should also be able to save their dollars from solar power. For more information on Solar Power or how you can invest in residential solar panels, 
contact the experts at Golden Solar.