3 Reasons Solar Energy Will Brighten Our Future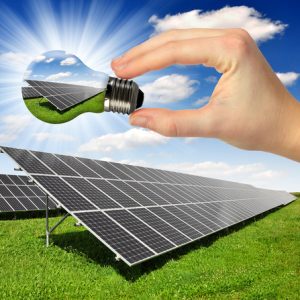 Solar energy is often viewed as a new, innovative technology, but the truth is, it has been utilized by humans for thousands of years. Although it was once a niche within the market, solar energy is now the future. Whether you are interested in conservation or want to save money, solar power is for everyone. Considering approximately 75 million barrels of oil could be saved annually through the use of solar energy, the savings are hard to ignore. Consumers are beginning to take notice — and this is just the beginning. Residents and businesses across the globe are making the switch. Here are three reasons why.
1. The Demand Is Already Significantly Increasing
Solar energy is currently one of the highest growing sectors within the United States and for good reason. In 2013, the demand for solar power has increased by an incredible 41 percent across the nation, with residential projects jumping a whopping 60 percent over the year prior. In fact, in 2013, the number of photovoltaic panels that were installed provided enough power for more than
3.5 million homes
— not to mention the use of solar power across major corporations. Companies such as Apple continue to invest in solar energy because they have witnessed first-hand its capabilities in terms of performance and cost.
2. It Is Renewable and Environmentally Friendly
As the world becomes more mindful of the environment, consumers and businesses are taking the initiative required to reduce their carbon footprint. By investing in solar energy, you can
be a part of something greater
and help offset CO2 emissions by eliminating the use of non-clean energy sources like coal. To put this into perspective, the average solar-energy system (approximately 7.5 kW within the state of Colorado) generates power for 25-plus years that will
offset 120 tons of CO2
. This is, equivalent to planting over 1,250 trees or recycling 40 tons of waste. Because it is 100 percent sustainable and comes from an inexhaustible energy source, solar energy is a long-term solution to our growing power needs. Unlike coal and natural gas, which are limited in supply, the sun's consistent energy can be converted into heat, electricity, water, and even air conditioning, providing a reliable source, for industry, homes, and businesses.
3. It Is Low Maintenance and Cost-Effective
Electricity prices have continued to steadily rise, making consumers warm to the idea of solar power. Based on the increased demand, more
solar panels
are being produced, reducing the cost significantly in the past decade or so. Also, with no moving parts, there is very little maintenance involved once installation is complete. Best of all, for those who invest in solar energy, the federal government will provide a solar tax credit. Allowing consumers to deduct 30 percent of the installation cost from their federal taxes, this financial benefit applies to both
commercial and residential solar systems
. There are also additional incentives and rebates available, making solar energy an attractive choice for communities across the globe. The sun is like one big battery for us all to share. It provides the energy of the people. With so many reasons to say 'yes' to this renewable source of power, it's clear that the future is certainly bright. The post
3 Reasons Solar Energy Will Brighten Our Future
appeared first on
Golden Solar
.